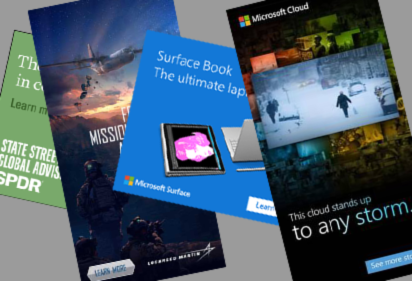 At Craft NY (McCann New York) I perfected crunching down kb size while creating eye-catching animations for Javascript banners. I'm DoubleClick certified, but am proficient in most ad serving platforms.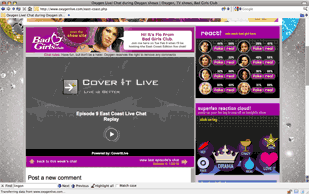 For the Oxygen Network, this live companion site used Papervision3D with physics for a viewer poll. Using AMFPHP for a binary connection to the database, this app handled 20,000 plus votes while the show was airing.
click here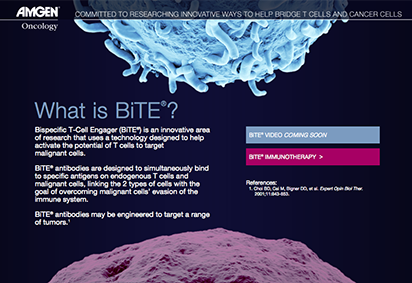 This is a jQuery site for Amgen made at Havas Health that describes how a new cancer treatment drug works. There was a modal popout window with text and a slide out graphic. The HTML5 video was handled with JPlayer.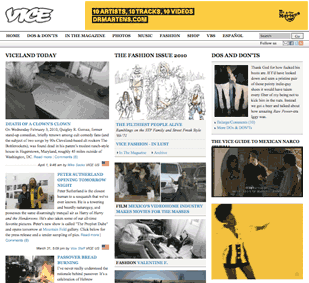 At Exposure NY I fleshed out their design for Dr Martens 50th anniversary. The campaign took over the homepages of all major online music publications.
click here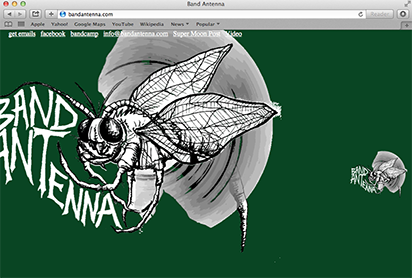 On Band Antenna's website, I get to try different artistic coding ideas that may be a little too experimental for my commercial work.
click here